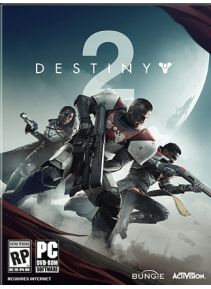 Pré-Encomendas
Destiny 2 Blizzard Key EU
EU Region Key, Not Global; Destiny 2 (PC) will be release on Oct 24th.
Plataforma:
Região:
Estoque: Encomenda antecipada
Descrição do Produto
The Tower has fallen, the Traveler is captured and the Vanguard are scattered across the system. Destiny 2 is a sequel to Bungie's blend of MMORPG and first person shooter. New guns, new mechanics, and new story await you in Destiny II.